A few days back, I was shopping around with a friend in a mall in Indonesia, and I came across the Maybelline cosmetics counter within one of their departmental stores. As always, I got curious and I went to check out the stuff they had there, and the
Maybelline Clear Smooth Aqua Gel Foundation
caught my eye!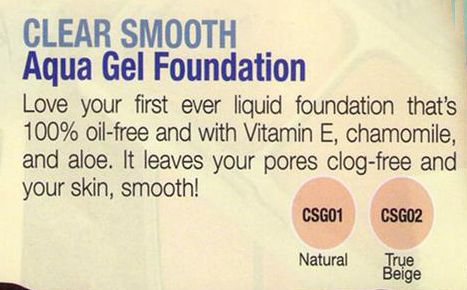 Maybelline Clear Smooth Aqua Gel Foundation: Completely oil-free and totally non-comodegenic!

When I first tried out the product tester on the back of my hand, I was thinking to myself, "Why is this foundation so watery? It'll never hold up!" But once I blended it out and it dried up, it stuck on for ages! And the amazing thing was, it had a cooling sensation to the formula, probably because of the Aqua that was in it, which is great for people with sensitive skin.

Once I got home from my little trip, I immediately tried it on the next morning, and I was blown away by the results. The formulation felt so light on my skin, it felt like I was wearing nothing on my face at all, when in actual fact, I was wearing quite a bit. It oxidized perfectly. I didn't get oily through the day, and another reason to fall in love with it was that the shades they had in Indonesia matched my skintone. It brightened up my complexion without making me look way too white, so perfect undertone match! :D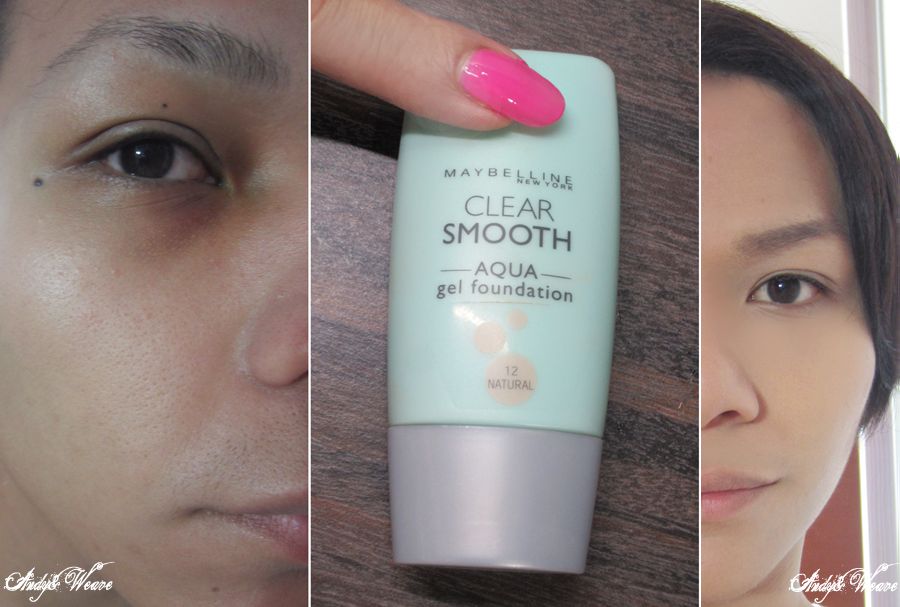 Before-After using Maybelline Clear Smooth Aqua Gel Foundation in #12 Natural. It covered up even my dark circles!
The product is really high coverage too, I used just a sparing amount, and it managed to hide even my extremely dark panda eyes, even without any concealer on. Perfect for an everyday foundation, as it is completely non-comodogenic and doesn't clog your pores up, being a water-based product. Great! :D
Maybelline Clear Smooth Aqua Gel Foundation
is not available in Singapore anymore (sadly. they should bring it back!), but you can order your tube online at
Ebay
or
Amazon
! :)
Thanks for reading! Feel free to leave your feedback. :)